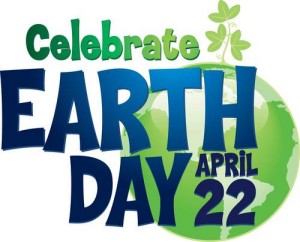 Wednesday, April 22, 2015 marks the 45th anniversary of the first Earth Day. On April 22, 1970 a new campaign launched to increase awareness of the dangers of pollution on our environment, at a time when the word environment did not have a large presence in our national vocabulary. At the time, the burgeoning movement had many challenges which have since been met. But now, 45 years later, new challenges and roadblocks still pose an impeding presence.
April of 1970 was a far different world than the world we live in now. Computers were huge monstrosities used by organizations like NASA, not a small device that fits in your pocket, which also allows you to make phone calls. The Super Bowl was still in its infancy, not yet the national craze and source of an unofficial holiday. A war raged in Southeast Asia and American college students were subject to being involuntarily drafted into the armed services.
The prospect of being drafted into a war they did not agree with led many students into large, visible, public protests. Around the same time in 1969, a Senator from Wisconsin, Gaylord Nelson, was a first-hand witness of the damage caused by an oil spill off the coast of Santa Barbara, California. Seven years earlier, Rachel Carson authored her New York Times bestseller Silent Spring, which was the unofficial kick start to what we now know as the modern environmental movement. But, despite the best-selling status of Silent Spring, the American public was largely unmotivated or unconcerned enough to do anything of substance to change the way society operated in order to reverse the negative effect of pollution. It was then, in 1969, when Senator Nelson had the vision to channel the energy of the Vietnam protests on college campuses and create a similar energy and awareness for the environmental movement.
Senator Nelson's vision became reality and blossomed into the movement we see today. In 1995 he was awarded the highest honor a civilian American can achieve, the Presidential Medal of Freedom by President Bill Clinton.
April 21, 2015