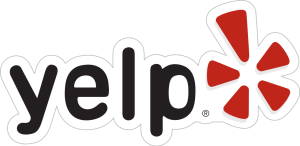 On the surface, customer review websites such as Yelp! or tripadvisor.com, may not seem relevant to Jan San Distributors and their sales representatives. Distributors may not see the Yelp! review traffic that businesses in the hospitality industries receive, but the distributors dealing with businesses such as restaurants, hotels, and fitness centers must be aware of the changing business landscape that sites such as Yelp have ushered in, and be prepared to establish themselves as a partner for their clients to help ensure they do not fall victim to bad Yelp! reviews.
As Americans continue to perform more of our routine functions online, from shopping to bill paying to even basic communicating, the impact of customer review sites, such as Yelp!, cannot be ignored. At the conclusion of the third quarter of 2016, Yelp! estimated they received over twenty five million unique visitors to their mobile app alone. By the end of last year's third quarter, Yelp! also estimated that they have accumulated over 115 million written reviews of businesses. The impact of Yelp! reviews will only increase in the coming years and business owners can ignore their impact at their own peril.
While there are many sources of bad Yelp! reviews (bad customer service, overpriced items or services), a more than sizable amount are attributed to the cleanliness of a business. Depending on the type of business at hand, the cleanliness of the establishment can have a varying degree of impact regarding a consumer's decision to frequent that business. Businesses where people will have surface to skin exposure, such as hotels and fitness centers, along with restaurants are impacted most by reviews regarding their cleanliness.

Most have long agreed that word-of-mouth advertising is more trustworthy than paid-for-media advertising. While seen as less genuine, the media advertising offered the large reach businesses needed to hit their marketing goals, along with control of the messaging. Now websites such as Yelp! and tripadvisor.com are providing word-of-mouth reviews to a large mass audience, but without the control businesses would prefer.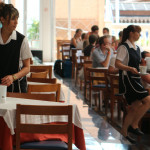 Online review analysts are in agreement that no industry is impacted more by bad cleanliness reviews than the restaurant industry. A customer's visit to a restaurant's restroom greatly shapes their initial and strongest opinion of the restaurant – even before the first menu item is served to their table. An unsanitary restroom is a huge red flag to diners who fear if the restroom, a "front-of-house" area visible to the public is dirty; one can only imagine the sanitary conditions of the kitchen. Food prepared in unsanitary conditions can not only be unpleasant, it can be dangerous. A simple cell phone picture of a dirty restroom can persuade many prospective diners to choose another restaurant.
In addition to overall cleanliness, customers also take notice of how well stocked the restroom facilities are and will post their displeasure. Will a restaurant with low quality hand soaps, paper towels, and toilet paper also utilize low quality ingredients in the kitchen? Do restaurants with low stock on certain restroom essentials such as hand soap and paper products continually run out of essential ingredients in the kitchen also?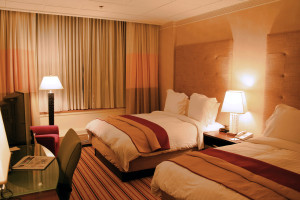 Restaurants are not alone in the category of restrooms shaping the initial perceptions of would-be-customers. Hotels also see impressions formed when guests visit lobby restrooms. Above all of the amenities advertised by hotels, most travelers say their biggest concern is that the room where they will sleep and shower is clean and sanitary. An unsanitary, malodorous public restroom in the lobby conveys the image of unsanitary, malodorous guest rooms.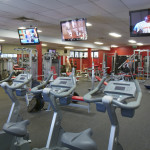 Another sector that has felt the impact of Yelp! is the ever-competitive health club industry. Few public businesses see as much customer contact to various surfaces than fitness centers. The accumulation of perspiration on surfaces is an idea most prefer not to think about while exercising but the health implications which can result from contact to those surfaces are serious. Prospective health club members want to be assured the surfaces they are in contact with are not just cleaned, but properly disinfected. Visible uncleanliness would lead them to believe if the staff didn't bother to clean visible soiling they did not disinfect the invisible bacteria collecting throughout the facility.
6 STEPS EVERY JAN-SAN DISTRIBUTOR REP SHOULD IMPLEMENT
Whether it is a restaurant, hotel, or fitness center, management must be aware of the severity an unsanitary online reputation can create. Staff members must be aware of their sanitation responsibilities. Management must also provide the staff with the necessary tools, chemicals, and training for them to complete their janitorial tasks effectively and efficiently. This is where individual distributor sales reps can step in and show their value to facility management by demonstrating they are a true partner in their business. Distributor reps need to be sure they are doing each of the following:
Prior to visiting a facility, research their online reputation on Yelp! and similar websites. Find out what online reviewers are already saying about the particular business, specifically comments regarding the cleanliness and sanitation of the facility – and how those opinions are factoring in to their review of the business.
Help facility managers identify areas which are not only problems leading to bad Yelp! reviews, but help them identify possible problems and solving them before they are the victim of a bad online review.
Stress the importance of "front-of-house" restroom maintenance and how a customer's impression of the restroom translates into their opinion of the unseen kitchen area.
Educate on the different types of chemical restroom products. Provide information on what differentiates the products from one and other and what applications and surfaces each is meant for completing.
Demonstrate, educate, and train on proper floor coating application techniques and maintenance procedures for each type of flooring surface contained in their facility. Make sure the staff is aware that many first time visitors will notice floors first and how important that initial impression can be.  Also ensure the staff is aware of proper maintenance methods, how proper maintenance can prevent accidents, and help improve overall worker safety.
Stress the importance of malodor counteraction and how foul odors can lead to bad Yelp! reviews, persuading would-be-customers from ever walking through the front doors.
Having a clean restaurant, fitness center, or hotel will not prevent all negative online reviews. However, it is very unlikely someone will complain about a business being "too clean".
January 24, 2017