Novel Coronavirus (2019-nCoV) Outbreak
NCL is closely monitoring the news regarding the outbreak of the new Coronavirus (2019-nCOV) that originated in Wuhan, China and has now spread to other countries throughout the world, including the United States. We recommend following CDC & WHO guidelines regarding cleaning and disinfection procedures.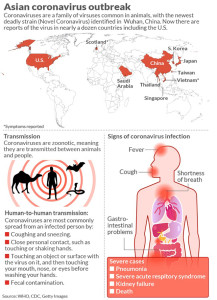 The 2019 Novel Coronavirus (2019-nCOV) is virus which has been the cause of an outbreak in the city of Wuhan, China. Many of the early cases in Wuhan were from patients who had some sort of link to large, local seafood and animal food market. Coronaviruses are a large family of viruses that circulate among animals, including camels, cats, and bats. This leads many to suspect that the early cases had been exposed to contaminated animals at this market. While animal coronaviruses infecting people is rare, they can infect and spread between people, as with MERS and SARS.
When MERS and SARS is spread on a person to person level, it commonly is spread via respiratory droplets produced when an infected person coughs or sneezes while in close proximity to others. This is similar to how influenza and other respiratory pathogens are spread.
Common human coronaviruses usually cause mild to moderate upper-respiratory tract illnesses, like the common cold. Symptoms may include runny nose, headache, cough, sore throat, fever, a general feeling of being unwell.  Human coronaviruses can sometimes cause lower-respiratory tract illnesses, such as pneumonia or bronchitis. This is more common in people with cardiopulmonary disease, people with weakened immune systems, infants, and older adults. Coronaviruses typically spread via close contact, or respiratory droplets produced when an infected person coughs or sneezes, similar to how influenza and other respiratory pathogens spread.
Most people get infected with a human coronavirus at some point in their lives and experience cold-like symptoms a few day before recovering. However, novel coronaviruses – such as MERS-CoV, SARS-CoV, and 2019-nCoV cause severe symptoms including fever, cough and shortness of breath that can lead to pneumonia and even death.  These coronoaviruses can quickly spread from person to person and can lead to widespread outbreaks.  In the case of 2019-nCov, there is neither a vaccine nor specific treatment.
According to the Centers for Disease Control, it varies how easily a particular virus can spread. Some viruses spread easily and others less so. Currently it is not yet clear how easily the 2019-cCoV spread from person to person. Investigations are on-going and those concerned are advised to consult with the CDC (cdc.gov) for the latest updates.
The CDC recommends the following everyday preventative actions to help prevent the spread of respiratory viruses, including:
Wash your hands often with soap and water for at least 20 seconds. If soap and water are not available, use an alcohol-based hand sanitizer.
Avoid touching your eyes, nose, and mouth with unwashed hands.
Avoid close contact with people who are sick.
Stay home when you are sick.
Cover your cough or sneeze with a tissue, then throw the tissue in the trash.
Clean and disinfect frequently touched objects and surfaces.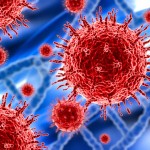 Based on previous information from CDC, we have determined that nearly all of NCL® disinfectants are assumed to be hard surface disinfectants that effectively control this new virus.
The Following NCL Disinfectants are effective against SARS-CoV:
Dilution Control Disinfectants:
Dual Blend #8
Dual Blend #9
Dual Blend #19
Dual Blend #20
Ready…Set…CLEAN #8
Ready…Set…CLEAN #9
Twin Power #7
Twin Power #17
Twin Power #21
Ready-To-Use Disinfectants:
Avistat-D
Germi-Kleen
For further information we recommend the following sources of information:
The link below is to a CMM (Cleaning & Maintenance Management) page that is very informative.
https://www.cmmonline.com/news/government-working-to-stop-spread-of-new-virus-into-us
Below are links to CDC pages addressing the 2019 Novel Coronavirus.
CDC Coronavirus Summary
January 24, 2020