Yeah, we have an app for that
The online world, as we know it, has been around for over two decades. In these initial decades of the internet, we have witnessed many changes. One of the most significant changes has been the evolution to the internet's mobility. Twenty years ago, going online meant being tied to a desktop PC. Fast forward to today and online users are more likely to access an app while on the go than while tied down to a desk. And now, it is possible to access the full arsenal of interactive tools offered by National Chemical Laboratories on your mobile device.
Fresh off a relaunch of nclonline.com, National Chemical Laboratories offers the new and improved NCL Tools App. This app is your mobile information and training toolkit, and is for Android and Apple mobile devices. Direct access to information makes it quick and easy to find exactly what you are looking for, and share it easily when necessary
Free to download on the Google Play Store and iTunes, the NCL app is a must have for anyone related to the Jan-San industry. Distributors and their sales representatives will have instant access to the sales resources available, including the full library of NCL product literature to help provide thorough information regarding the benefits of specific products from the NCL lineup of World Class Cleaning Solutions. The Product Selector Tool will enable sales representatives to make educated suggestions for particular situations on the spot. Illustrating the features and benefits of NCL's World Class Cleaning Solutions to prospective clients has never been easier with the complete assortment of NCL product videos accessible through the app.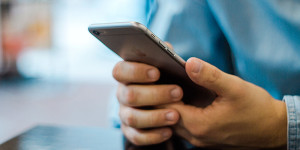 All of the thorough information regarding NCL's individual World Class Cleaning Solutions that is available on the standard website is available on this app. General product information, dilution instructions, equipment recommendations, step by step usage directions, and product specifications are available right at your fingertips – anytime, anyplace, anywhere. Users also have the option of downloading PDF versions of Technical Data Sheets, Safety Data Sheets, and Efficacy Data Sheets, just as they would on a standard PC.
Conversely, this app will be a must-have for facility purchasing and management personnel. They will have complete mobile access to the latest product news and information along with the Product Selector Tool. The Solution Calculator gives purchasing personnel the power to make decisions that are both effective and budget friendly. All a purchasing officer needs to do is enter a retail price into the calculator for diluted or hand soap product and they will see the in-use cost for a specific product. In addition, on the go training is now readily available in the palm of everyone's hand with the exclusive NCLU video training series videos available for viewing direct from the app.
Last but certainly not least, those on the front lines of the Jan San industry, the end users will greatly benefit from having this app downloaded on their mobile devices. Access to training materials will increase productivity and effectiveness. Instant access to Safety Data Sheets will lead to a safer work environment. Guesswork becomes a thing of the past with the ability to directly contact NCL Technical Support directly through the app whenever a question arises on product selection, usage directions, or procedures. Through this app, when contacting NCL Technical Support, one will have the ability to upload pictures of the surface or condition in question and allow the NCL Technical Support staff to gain a visual understanding of your issue, leading to a more thorough and accurate resolution to your issue.
Everyone who downloads this free app will also be at the forefront of the latest news regarding NCL's World Class Cleaning Solutions. Directly access NCL's social media platforms from the main menu or sign up for push notifications to be assured of being the first to receive the latest information as soon as it is announced.
If you haven't downloaded the app, scan the QR code below that corresponds to your device.

February 14, 2018