CMI Training Validation for Front Line Workers
Welcome to NCL® University Online and the Self-Advancement Training Program.
NCL® is participating in the ISSA's CMI for Frontline Workers Program by offering advanced specialty training programs meeting the ISSA Training Standard and certified by Cleaning Management Institute (CMI). NCL® works in conjunction with CMI to verify a workers progress and successful completion of a training program. Verified NCL® training programs can be used toward achieving recognition and eventually the CMI Master's designation.
How It Works
To become CMI certified, you must first pass a pre-requisite exam called Cleaning 101. This exam covers the basic necessities for what it takes to work as a frontline cleaning professional.
For more information or to begin your program, visit the ISSA CMI website Cleaning 101
After passing Cleaning 101, you can participate in any of the NCL® advanced specialty training programs, all of which have been verified by ISSA, the worldwide cleaning industry association. Each verified program meets a rigorous standard covering everything you need to know for that category.
Training is fundamental at NCL®
Training users on the proper use and safety aspects of the products we manufacture is fundamentally important to NCL®. This is even more important for users that are willing to invest in their own future. NCL University Online is proud to offer free online training using videos and printed materials to provide consistent, quality training and help cleaning service professionals effectively perform cleaning tasks.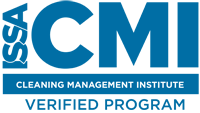 NCL® offers Advanced Specialty Training for the Hard Floor Care category with additional training modules for General Cleaning, Restroom Care, General Safety, and HazCom categories coming soon.
NCL® Self-Advancement VCT Floor Care Program has been verified to the ISSA Training Standard through Cleaning Managment Institute (CMI). CMI and the ISSA Training Standard are premier in the cleaning industry, giving you the right credentials to achieve the recognition you deserve.
PROGRAMS OFFERED
For more information about NCL'S Self-Advancement Training, contact info@nclonline.com.
---