NCL® Self-Advancement Training Program
Welcome to NCL University Online and the Self-Advancement Training Program.
Training users on the proper use and safety aspects of the products we manufacture is fundamentally important to NCL®. NCL University Online is proud to offer free online training using videos and printed materials to provide consistent, quality training and help cleaning service professionals effectively perform cleaning tasks.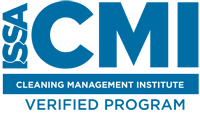 NCL® Self-Advancement program has been verified to the ISSA Training Standard through Cleaning Managment Institute (CMI). CMI and the ISSA Training Standard are premier in the cleaning industry, giving you the right credentials to achieve the recognition you deserve.
PROGRAMS OFFERED
For more information about NCL'S Self-Advancement Training, contact info@nclonline.com.
---