Solutions:
NCLwipes™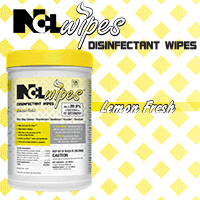 NCL® Quality and Performance in a convenient, easy-to-use wipe.
PRODUCT UPDATE:
NCLwipes™ DISINFECTANT WIPES and COVID-19 (Novel Coronavirus 2019)

EPA has confirmed that the COVID-19 (2019 novel coronavirus-Wuhan) has met the conditions outlined in EPA's emerging viral pathogens guidance and has triggered the emerging viral pathogen policy.
NCLwipes™ DISINFECTANT WIPES have demonstrated effectiveness against viruses similar to COVID-19 (2019 Novel Coronavirus) on hard non-porous surfaces. Therefore, NCLwipes™ DISINFECTANT WIPES can be used against COVID-19 (2019 Novel Coronavirus) when used in accordance with the directions for use against Norovirus on hard, non-porous surfaces.
---
National Chemical Laboratories, Inc., a recognized leader in the formulation and manufacture of high quality, high performance cleaning and disinfectant/sanitation solutions, announces the availability of NCLwipes™ DISINFECTANT WIPES.
WHY DISINFECTANT WIPES
Proper cleaning and disinfection are key in preventing the spread of germs and illnesses. Three important components of a cleaning and disinfecting program are:
Clean/disinfect high-touch surfaces throughout the day.
Ensure sufficient dwell time and broad range efficacy.
Eliminate cross contamination between high touch surfaces during cleaning process.
NCLwipes™ DISINFECTANT WIPES play an important part in the prevention process because they are especially convenient to use, have fast kill times, broad-spectrum efficacy and significantly reduce the chance for cross contamination.
NCLwipes™ DISINFECTANT WIPES provide bactericidal, viricidal and fungicidal efficacy for "One-Step" disinfecting on hard, non-food, non-porous surfaces. The convenient and effective wipe provides maximum cleaning with minimum effort and is proven to kill 99.99% of common bacteria in 15 seconds. The disposable wipe cleans, disinfects and deodorizes hard non-porous surfaces where control of cross-contamination is required.
NCLwipes™ DISINFECTANT WIPES clean, disinfect and deodorize in one easy step. NCLwipes™ DISINFECTANT WIPES save time and labor and are easy to use. No mixing, No measuring, No Diluting. Simply pull a wiper from the cannister, wipe the surface and discard. NCLwipes™ DISINFECTANT WIPES use a broad spectrum disinfectant that kills 99% of Bacteria in 15 seconds, HIV-1 (AIDS virus) in 1 minute, Norwalk Virus in 10 minutes, viruses and fungi in 4 minutes.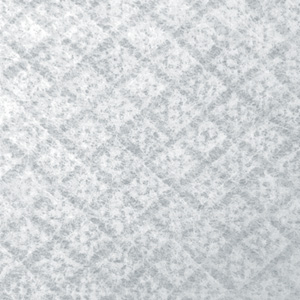 HIGH PERFORMANCE, INDUSTRIAL QUALITY WIPE
The quality of the wipe makes a big difference in the cleaning performance. NCLwipes™ DISINFECTANT WIPES are constructed using the highest quality, superior performance materials available. Compared to the quality found in many Retail brand wipes, the NCLwipes™ DISINFECTANT WIPES deliver superior cleaning performance.
Large 7" by 8" wipe is larger than retail offerings
It's unique makeup releases disinfectant more uniformly and consistently, while it covers a larger area.
It does a better job of cleaning and removing unwanted spills or soils from the surface being wiped.
The proprietary "diamond" pattern integrated into the wipe creates an incredibly strong weave that resists stretching, tearing and linting. The unique weave maximizes the ability of the wipe to clean and pick up unwanted materials from the surface. The wipe traps these materials and are discarded into the trash.
NCLwipes™ DISINFECTANT WIPES
FEATURES AND BENEFITS
Kills 99.9% of Bacteria in just 15 seconds.
Kills Cold and Flu Virus*,1.
Kills Pseudomonas, Staph, Salmonella, MRSA, CA-MRSA, E.coli, Coronavirus (SARS), VRE, Norovirus, HBV, HCV in 4 minutes!
Cleans, Disinfects and Deodorizes.
Fast 4 minute disinfectant contact time
Broad spectrum kill claims of bacteria and viruses
"One-Step" disinfecting on hard, non-food, non-porous surfaces.
Controls the growth of mold, mildew and odors.
Solvent free, bleach free, alcohol free.
Quat-Based, Alternative to alcohol or bleach-based wipes.
Non-flammable.
Unique, long lasting Lemon Fresh & Waterfall Fresh Fragrances.
Strong, Absorbent Wiper does an excellent job of cleaning
Cloth like texture for scrubbing power.
Sturdy, Attractive, Functional Point-of-use Canister.
Factory Sealed, Tamper proof.
Pull, wipe, discard in trash.
Recyclable packaging.
Streak free.
Reduces cross contamination on hard, non-porous treated surfaces.
Designed for the toughest tasks.
Ready to use, does not require mixing or diluting.
No hunting for spray bottles or towels.
Where to use wipes:
Use NCLwipes™ DISINFECTANT WIPES in Schools, Colleges, Hospitals, Medical Offices, Nursing homes, Day care centers, Nurseries, Institutional facilities, USDA inspected food processing facilities, Office buildings, Restaurants, Grocery stores, Convenience stores, Hotels, Motels, Prisons, Salons
Surfaces to use wipes on:
Use NCLwipes™ DISINFECTANT WIPES on washable hard, non porous surfaces of: Chairs, Counters, Desks, Doorknobs, Faucets, Glass, Light switches, Showers, Sinks, Tables, Telephones, Toilets, Diaper changing tables, and other hard nonporous surfaces made of acrylic, metal, plastic, stainless steel, upholstery (vinyl and plastic).
---