Training

NCL University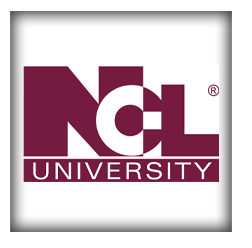 National Chemical Laboratories, Inc. is proud to offer its World Class Product System Training Program. Proper training is a must for Distributors, Building Service Contractors, Floor Contractors, Facility Service Providers and Sanitary Maintenance Professionals. National Chemical Laboratories has recently completed the construction of our state-of-the-art 8,000 sq. ft. Training Center, located in beautiful, historic, Philadelphia, PA. The Training Center contains a theater (seats up to 80 people) with a modern audio-visual system for educational seminars. Adjacent to the theater is the surface room (with over 30 different flooring / fixtures / vertical surfaces) where hands-on training is conducted.
For Distributors, you can learn fresh new approaches to sales presentations, and strengthen your product knowledge on the complete NCL line. End-users can learn the latest techniques in maintaining a wide variety of surfaces and how to solve problems with NCL products.
Individuals who go through the training can learn about:
Resilient Tile Floor Care
Carpet Care
Restroom Cleaning and Sanitization
Green Cleaning Products and Procedures
Marble / Terrazzo / Granite and Other Natural Stone Surfaces
Ceramic Tile Restoration and Maintenance
To learn more about the NCL University and upcoming training seminars, please call Judy Stryjewski at 800-628-2436, Ext. 271 or email info@nclonline.com.