US EPA – Design For the Environment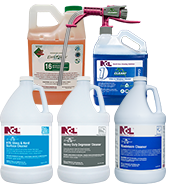 Design for the Environment (DfE) is a U.S. Environmental Protection Agency (EPA) Program that promotes the use of products with improved environmental and human health characteristics. The key purpose of the DfE-NCL partnership is to recognize and encourage environmentally preferable chemistry in partnership products. Products that are recognized in the partnership carry the U.S. EPA DfES logo.
The following NCL Earth Sense® Environmentally Responsible Cleaning Products are recognized by the US EPA Design for the Environment Program:
Click the links below to get DfE Product Ingredient Disclosure Information.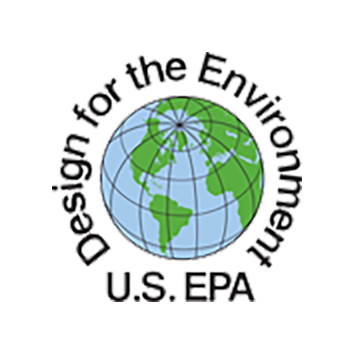 EPA/DfE recognition does not constitute endorsement of this product. The Design for the Environment logo signifies that the formula for these products, as National Chemical Laboratories, Inc. has represented them to the EPA, contain ingredients with more positive health and environmental characteristics than conventional cleaners. EPA/DfE relies solely on National Chemical Laboratories, Inc., its integrity and good faith, for information on the composition, ingredients, and attributes of these products. EPA/DfE has not independently identified, i.e., via chemical analysis, the ingredients in the product formulas, nor evaluated any of National Chemical Laboratories, Inc.'s non-ingredient claims. EPA/DfE provides its evaluation only as to the environmental and human health characteristics of the product, based on currently available information and scientific understanding.
For more information contact EPA at www.epa.gov/dfe.